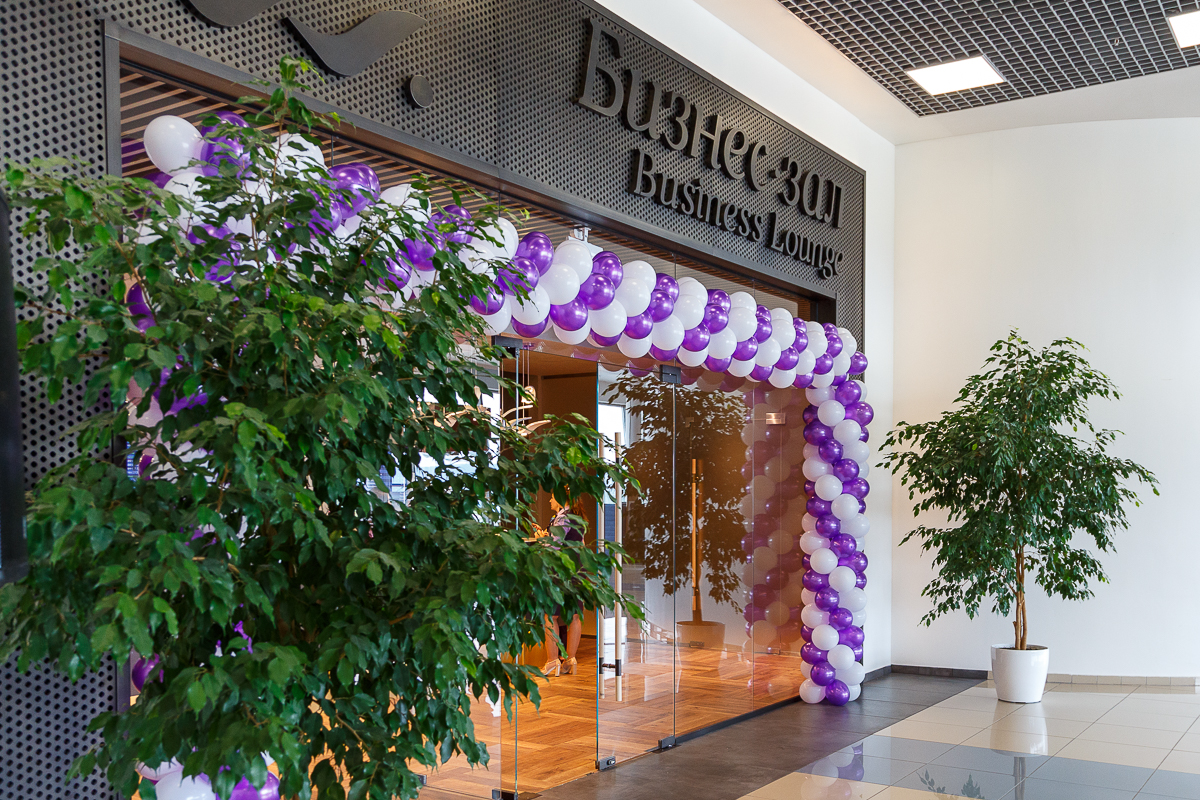 Vladivostok, July 15, 2019. – Vladivostok International Airport reports the opening of new business lounge "Laguna". Business lounge of domestic airlines was renovated to provide better quality of service and more comfort for passengers. The area of renovated premises is over 600 sq. m.
On July 15, the new business lounge "Laguna" was formally opened in Vladivostok International Airport. The opening ceremony was attended by the management of Vladivostok International Airport, developer company, partners of the airport and members of the media. At the ceremony, representatives of the companies cut the red ribbon as a symbol for the new lounge operations start.
The new lounge with the area over 636 sq. m is located in the domestic airlines area, seats 135 persons and serves visitors around the clock. Enhanced-comfort lounge is open for passengers with business class tickets, holders of gold and platinum Aeroflot bonus cards, as well as Priority Pass, Diners Club, LoungeKey and DragonPass.
The interior of the new business lounge is made in quiet classical beige and purple colours. Stylish contemporary design, decorations, unusual lights of the airport's livery create nice relaxing atmosphere, and picturesque view from the window will highlight the beauty and uniqueness of Primorsky region.
After the beginning of check-in and until boarding, the business class passengers can use the wide range of present-day services, relax in the atmosphere of comfort and have some rest before the flight in the renovated sector. Enhanced-comfort lounge offers VIP passengers a buffet lunch with a choice of cold and hot starters and drinks and a comfortable seating area for work and relaxation. The visitors will be able to enjoy comfortable leather arm-chairs and to watch a wide-screen TV or to use the high-speed Wi-Fi network free of charge.