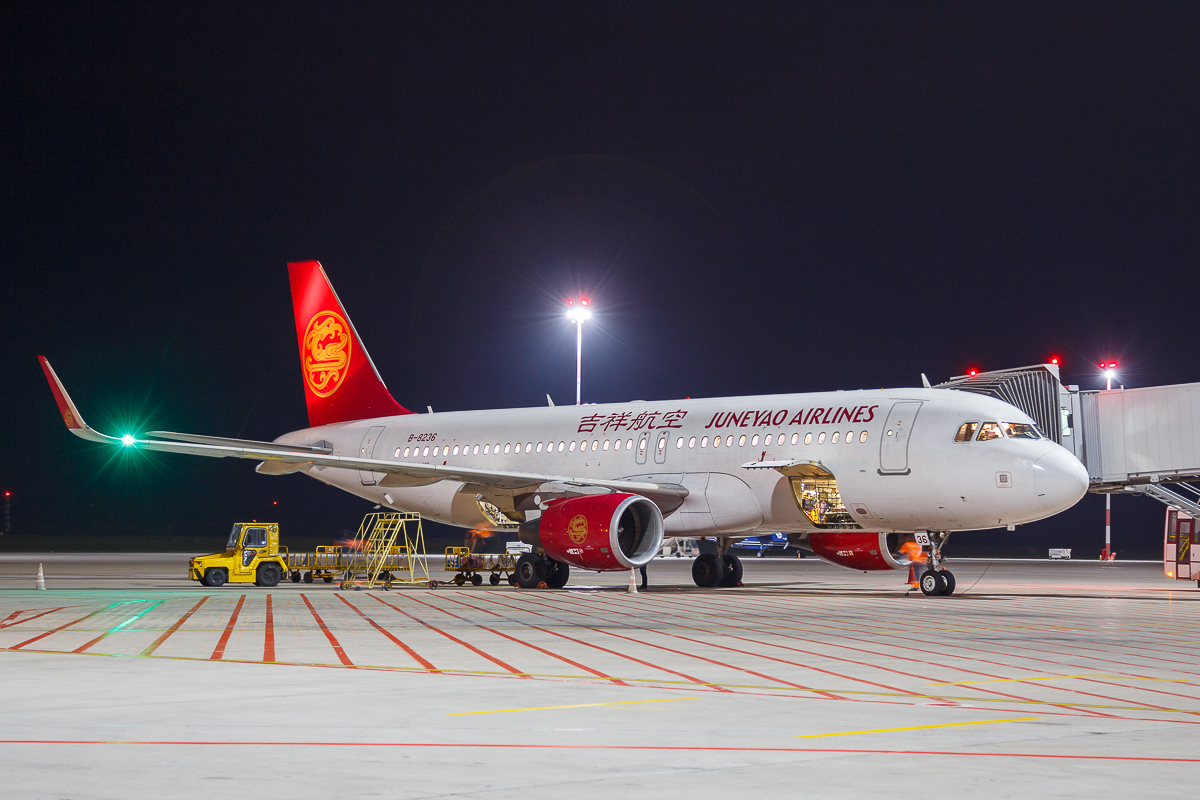 Vladivostok, June 28, 2019. – Vladivostok International Airport reports the launch of a new direct flight Shanghai – Vladivostok. The flights on this route are now performed by the Chinese air company Juneyao Airlines.
On the night of June 27, the air company Juneyao Airlines made its first flight to Vladivostok. The airplane of the new air carrier landed in the air harbour of Primorye at 04.30 a.m. The first passengers were greeted by the traditional water arch.
The Chinese air carrier will perform the flights on the route Vladivostok – Shanghai twice a week on Tuesdays and Fridays aboard Аirbus А320. Residents and visitors of Vladivostok may get to one of the most renowned megalopolises of China by direct flight for 3 h 30 min with regular departure from Vladivostok at 05.30 a.m. local time.
Aleksandr Bobrov, Commercial Aviation Director of Vladivostok International Airport:
- We are actively engaged in the expansion of the route network and rank the Chinese destinations among the most promising ones. At present, the Russian air company S7 Airlines performs direct regular flights from Vladivostok to Shanghai. The arrival of a new air carrier will enable us to increase demand for travelling to our region among the Chinese tourists. We are pleased to greet the air company Juneyao Airlines as a permanent partner of our airport and hope for long-term and fruitful cooperation.
It should be noted that the Chinese destinations are among the most popular ones among the residents of Primorsky region. For 5 months of 2019, the passenger flow on the routes to China grew by 21%. At the present time, Vladivostok has air communication with 8 cities of the Celestial Empire. The plans of the Primorye air harbour include introduction of new flights from various regions of China and attraction of new airlines.
Air company Juneyao Airlines is a Chinese air carrier based in the Shanghai International Airports. The airline fleet consists of 72 airplanes Airbus A320, Airbus A321-200 and Boeing 787. The airline route network includes over 70 domestic and international destinations, among them Russia, Japan, Korea, Thailand and countries of South-Eastern Asia.